A group to which I belong, Indie Author Hub, is kicking off its first writer's conference in June, and I'm a presenter (on Dialogue). If you've ever thought about writing a book and getting published without jumping through all the hoops necessary in traditional publishing, this is the conference for you! Or if you know others with those same aspirations, spread the word.
It will cover the nuts and bolts of writing, actual book creation (both print and ebook), marketing, the business of writing, and more…and it only lasts one day, all for only $59.
The keynote speaker will be NYT Bestselling Indie Author, Amy Harmon, and we've scheduled 21 different classes.
So think about joining me at the Courtyard Marriott in Provo, Utah on Saturday, June 7th, beginning at 7:30 a.m.
To register and get more details, go to IndieAuthorHub.com.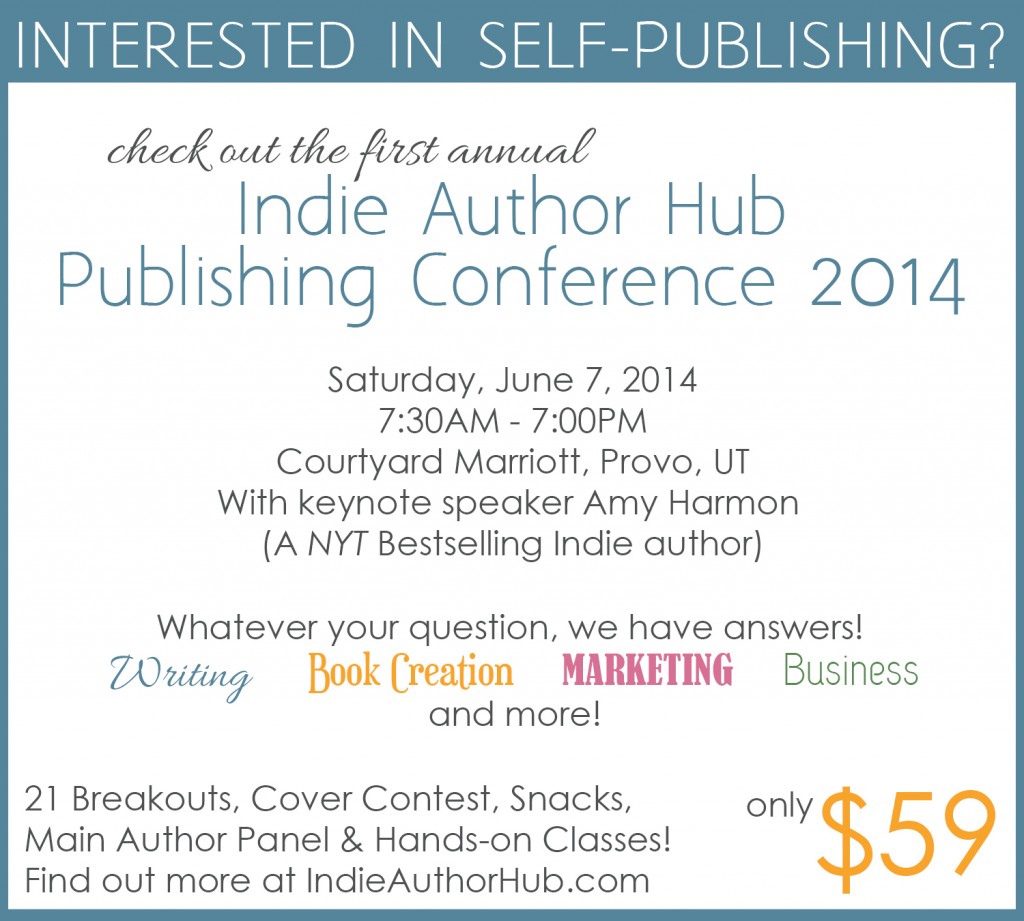 Originally posted 2014-04-10 06:00:14.