Last weekend I drove all the way down to Utah to be interviewed in person by Nick Galieti for his podcast series, "The Good Word." He's trying to feature a different LDS writer each week (something like what I'm doing here, only he works live…either in the studio or over the phone), and I must say I was impressed by his preparation and his questions.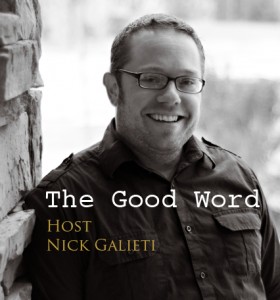 Have a listen to my interview and judge for yourself here.
I talked about both of my books, with a little more emphasis on the more recent publication. If you're a fan of A NIGHT ON MOON HILL, you'll want to give this interview a listen. And please feel free to leave a comment.
I encourage all of my writer friends to contact Nick and sign up for an interview at their convenience. And thanks to Trina Boice for bringing his podcast to my attention in the first place!
Originally posted 2013-03-05 13:58:08.