Present word count of WIP:  59,985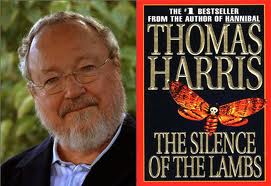 The Silence of the Lambs by Thomas Harris contains one line that says it all about suspense novels . . . and harks back to my idea about the connection between suspense and human DNA:
"The washing machine's rhythm was like a giant heartbeat, and the rush of its waters was what the unborn hear – our last memory of peace."
Interesting, isn't it, that our last memory of peace should be filled with noise? A comforting noise we grew used to for months. It's silence that's truly frightening.
And that was only one of the several terrific passages in this literary thriller. Here are a few more:
"Back at his chair he cannot remember what he was reading. He feels the books beside him to find the one that is warm."
"Typhoid and swans – it all comes from the same place."
"Over this odd world, this half the world that's dark now, I have to hunt a thing that lives on tears."
And, finally, this from Dr. Lecter's last note to Clarice: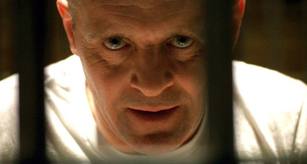 "Well, Clarice, have the lambs stopped screaming? . . . I won't be surprised if the answer is yes and no. The lambs will stop for now. But, Clarice, you judge yourself with all the mercy of the dungeon scales at Threave; you'll have to earn it again and again, the blessed silence. Because it's the plight that drives you, seeing the plight, and the plight will not end, ever."
Whether or not you've read the book and/or seen the movie, most of you have gathered enough about the plot of this thriller that I don't think it's worth summarizing here. Instead, I want to share a few of my basic impressions.
First, the bad language was sprinkled with care, not enough to make me set the gripping read aside. Though the crimes and criminal behavior described in this story are definitely perverse, it wasn't a gory read. In fact, Harris is a minimalist when it comes to description. He can tell you everything you need to know about a person with one or two sentences, plus great dialogue.
That's not to say he left out details. The book teemed with all kinds of information, always specific and important–either to the story or a character. In fact, there was so much detail that I simply had to look up the biography of this author. Had he been a former FBI agent? How did he know all this stuff?
The answer: research. As it turns out, his background is in journalism and he once worked a police beat. Still, the amount of research this novel displays, as well as its range and depth, is IMPRESSIVE!!! (And I'm not easily impressed.)
Two things about the writing stood out:
1) I loved the way he used Lecter to help reveal to the reader in a very natural and unforced way the background of FBI trainee, Clarice Starling. Bit by bit, the story gets peeled away for us.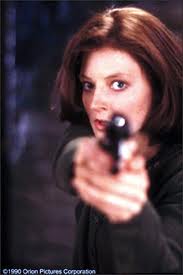 2) There was an interesting switch to present tense now and then that kind of pulled me out as a reader, pushing the story to a safer, middle distance. In that way, all the uncomfortable aspects came off more clinically . . . as if the whole tale is being played out and observed from behind one of those windows in an interrogation room.
I'm sure if I thought about it longer, I would have a lot more to write, but if you want food for thought with regard to each and every chapter of this book, as well as the author's own ruminations on his most famous character, I recommend this site.
Harris apparently hasn't given an interview since 1976, but according to fellow novelist, Stephen King, Harris finds writing to be like "writhing on the floor in agonies of frustration . . . the very act of writing is a kind of torment." I think you can sense that when you read what he had to say about creating the character of Dr. Hannibal Lecter in the link above.
As a suspense novel, as a thriller, The Silence of the Lambs definitely deserves the five star ranking I gave it.
Originally posted 2012-07-05 14:36:24.