Okay, so I'm about 2 weeks later than expected. That's because I hadn't known at the time that my father would pass away at the beginning of January (it was a blessing that he lived to 90 and the memorial service was really wonderful)…and that I would need to stay on with my mother in Southern California for two and a half weeks to help see her through cataract surgery and the change in her circumstances.
In any case, we're all moved in here in Saint George, and I finally took a walk today on one of the trails among the pink cliffs behind our house in Paradise Canyon. The skies were clear (as you can see in the photos) and the temperature hovered around 55, though now it's 67. Jealous all you northerners? Well, come on down!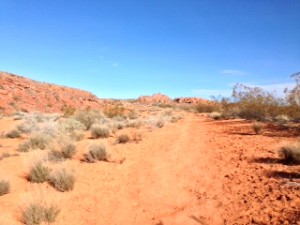 Near the start of the trail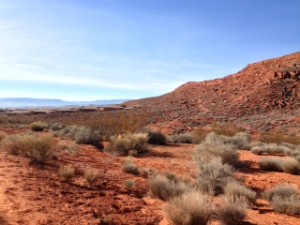 Looking back on our neighborhood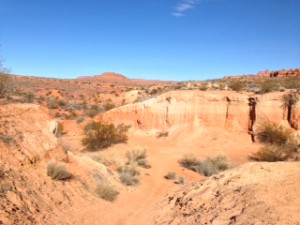 Coming up on a cool ravine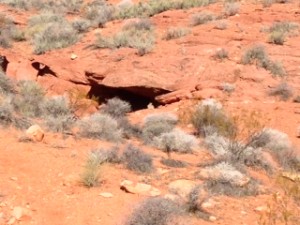 I spied a rabbit at the opening to the cave!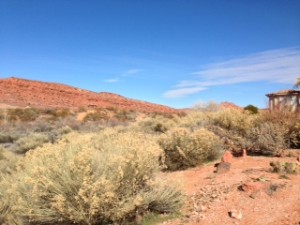 At the end of the trail, looking back
I'm gearing up now for the annual ANWA Writer's Conference next week in Mesa, AZ. I'll be pitching "The Heyman Legacy" (the first in a middle grade fantasy series) there, so wish me luck!
I'm also scheduled to attend the LDStorymakers Conference at the Davis Conference Center in Layton, UT in April, and then present a class on dialogue at the first annual Indie Author Hub Writing & Publishing Conference on Saturday, June 7th, at the Courtyard Marriott in Provo, UT. (More on that next week!)
Busy times! I'd better get writing.
In the meantime, I'm looking to continue my "Wednesday Writer" and "Thursday Thriller" series beginning in March, so if you're an author I haven't yet interviewed, or you have a new suspense novel recently out (or coming out soon), please contact me.
Originally posted 2014-02-13 15:52:12.