Electronic readers, or eReaders, have been around for a while. I remember visiting a good friend six or seven years ago, whose husband was an avid fan. He pulled out two or three different kinds to show me. While I wasn't that impressed at the time, he wisely predicted the day would soon come that the right platform and right device would eventually come along and tear down the wall that major publishing houses had built around themselves and all their readers.
Enter Amazon (the most popular platform of choice at present) and the Kindle. Soon after the Kindle, we got Barnes & Noble's Nook, the Sony eReader, and then Apple's iPad. Here are some statistics I shared at the retreat:
There are currently 49 different E-reading devices, including:
–Kindle (Amazon)
–iPad (Apple)
–Nook (Barnes & Noble)
–Kobo (Kobo Books)
–Sony Reader (Sony)
–? (Google)
Retailers will sell 6.6 million e-readers this year (3 million iPads have already been sold)
By year's end, 20% of households will have an e-reader.
I put a question mark at #6 above, because a lot of rumors are flying around about Google coming out soon with its own device to hook up with its platform, Google Editions. A recent LA Times article by Carolyn Kellogg played up this point:
"…Google announced it would move forward with its e-bookstore Google Editions, filling it with books whose rights were not under dispute…As if Google Editions weren't enough, Google has another big question mark looming this season: Will it launch an e-reader? It is well positioned to rival Amazon.com and Apple as a major purveyor of e-books—and if it follows their leads, it will pair content with device and launch its own e-reader. The most recent rumors say that Google will launch a tablet manufactured either by HTC or Motorola, based on either Chrome or Android. Everyone seems to agree that Verizon is the likely wireless partner." (Carolyn Kellogg, "Fall Preview: Publishing," LA Times, Sept. 12, 2010)
My friend's husband was right. Now that we're coming out with the right platforms and devices, electronic books are here to stay.
At first, regular readers weren't so sure. The Kindle was priced kind of high when it first came out, but as others joined in the competition, prices began to drop. Here are some more statistics I shared about eReaders:
10 average priced e-books will offset $139 cost of Kindle
12 average priced e-books will offset $149 cost of Nook
39 average priced e-books will offset $499 cost of iPad (which is a good bit more than just an e-reader)
$99 can buy you the 5-inch Libre at Borders
Do you have an e-reader? I do, through my iPhone (which has a Kindle app). And we're not alone. It's estimated that, by the end of this year, 10.3 million U.S. homes will have an e-reader, according to Forrester Research. Not only that, but book sales are increasing because e-reader owners buy more books. E-reader owners buy an average of 15 e-books per year (and two thirds of e-readers already owned are Kindles). According to a recently released Harris poll, those who have e-Readers do, in fact, read more.
Here's how it breaks down: Forty percent of Americans read 11+ books a year. Of those, only nineteen percent read 21+ books a year. But among those with e-Readers, 56% read 11-20 books a year with 26% reading over 21 books a year. E-reader users are also more likely to buy books (good news for us authors). And 53% of those with e-Readers say they read more now than they did six months ago. (I know I do.)
So, how are e-books doing over all?
Sales of e-books are up 200% from last year, but still only represent 3-5% of total sales for publishers (I think this statistic has probably changed over the last month). Mike Shatzkin, a publishing consultant, estimates e-books could be 20% to 25% of total unit sales by the end of 2012. Carolyn Reidy, the chief executive of Simon & Schuster, said in an interview that e-books currently made up about 8% of the company's book revenue. She predicted that it could be as high as 40% within three to five years. Others are predicting it could go even higher–50%–by 2013.
Are e-books a good thing for us, as authors? Definitely. I tend to agree with literary agent Alexandra Machinist:
"At the moment, anything that gets readers to buy more books is a good deal for writers. I'm of the opinion that e-books provide a vast landscape of impulse purchasing and middle-of-the-night, next-in-series buys that don't exist with traditional paper books."
Can we make money by making our books available electronically? Definitely, but the amount we make depends on how big our audience, or platform, is.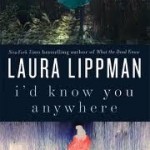 The late Swedish writer Stieg Larsson was the first writer to sell more than 1 million Kindle books. But his books kind of caught fire and he developed a huge fan base quickly.
Can your e-book outsell your traditionally published book? Yes, given the right buzz.
In its first five days, Laura Lippman's thriller, "I'd Know You Anywhere," sold 4,739 e-books and 4,000 physical hardcovers. "This is the first book of ours of any consequence that has sold more e-books than hardcovers in the first week," said Frank Albanese, a senior vice president at HarperCollins. "What we're seeing now is that if a book gets a good review, it gets a faster lift on the digital side than it does on the physical side because people who have e-readers can buy and read it immediately."
Every serious writer today should definitely become familiar with digital publishing. We can't afford not to.
In my next posting, I'll be talking about the effects of this shift on Publishers.
Originally posted 2010-10-22 11:36:13.