Today I have a double dose of mystery to announce–two thrillers from the same author, Cindy M. Hogan. Let's have a look at ADRENALINE RUSH first.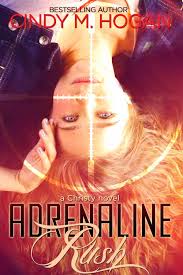 Synopsis
A madman with a mission is kidnapping groups of thrill-seeking high school seniors across the country, and it's up to Christy to stop him.
To do so, she must take on a fearless alter ego and infiltrate a group of adrenaline junkies bent on pushing life to the limit. Death-defying stunts are only the beginning: two groups fit the profile, and Christy must discover the real target before it s too late.
If she chooses the wrong group, more people will disappear. But choosing right puts her as the prime target with no guarantee that she'll get out alive.
Excerpt
     As I hurtled toward my destination at 500 miles an hour, I pulled out a notebook, placed it on the shiny mahogany table in front of me, and scribbled a quick to-do list. Pick out an outfit. Get folders and notebooks. Switch into fourth period drama. I chewed on the end of my pen. Oh yeah–just one more thing. Get kidnapped.
     According to my pre-mission briefing, kidnappings were up in the States by five percent over the last five years. The significance of which didn't hit me until I found that the statistics for kidnappings had remained static for a good thirty years. The spike caught the attention of the FBI, and they put their best men on it. The problem? Right when they thought they'd discovered the pattern of the kidnappers, it seemed to change.
     We hit some turbulence, and the force of it pulled me out of my reverie. I sucked in a deep breath, my hands resting on the soft leather side arms of my big comfortable seat as the Gulfstream jet jumped. I let the rollercoaster feeling wash over me like a wave, forcing myself to enjoy every last tingle. I only had this flight and a few hours tonight to assume my new thrill-seeking alias–the one that would lure the kidnappers and save the day before the pattern changed again. I might as well make the most of it.
Reviews
"Thrilling, heart pounding, an Adrenaline Rush indeed!" (Konstanz Silverbow, Author of Only Half Alive)
"Jeremy and Christy have a chemistry akin to a younger version of Alias' Vaughn and Sydney Bristo." (S.M. Anderson, author of Copied)
"Hunger Games move over – Adrenaline Rush has arrived." (D.K. Holbrook, reviewer)
ADRENALINE RUSH is available on Amazon in both paperback and Kindle.
And now for her second release, GRAVEDIGGERS.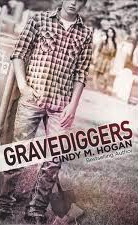 Synopsis
Seventeen-year-old Billy thinks his father's murder will never be solved until he stumbles across an old ammo box while digging a grave in his small-town Tennessee cemetery.
What he finds leads him to question everything he knows, and his search for answers will uncover more than he bargained for: lies, secrets, and conspiracies, and behind them all, a dangerous truth.
Excerpt
Why did people have to die in June when it was so dang hot? I jumped on the top edge of my shovel, forcing it into the ground, the metal pressing into the soles of my feet through the holes in the bottoms of my shoes. The muggy late afternoon air sent sweat dripping into my eyes. I wiped my sleeve across my face.
Henry, my best friend since forever, and I had dug three graves in just over two weeks. The average for the Halls, Tennessee cemetery was only one grave a month for the six years we'd been working there. It was hard to believe it would be my last year of digging graves, but I was totally excited about going away to college. Even though I hated sweating to death and would rather be playing baseball, I was stoked about the one hundred bucks I'd earn. I'd finally have a few extra dollars to buy new shoes. I'd seen an awesome looking pair of Nikes at the thrift store just the other day. They had probably belonged to Mikey, Mayor Clement's youngest son. I didn't want to have to wear his cast-offs, but I needed every penny for college. Mikey tended to wear something only a few times before tossing it aside anyway. No such luck for me. Use 'em up and wear 'em out was our family's adage.
Reviews
"A thrilling mystery with spine-tingling hints and bone-chilling secrets. Hogan has a knack for creating killer scenes that make her books irresistible. Don't miss this one!" (Rachelle J. Christensen, Author of Wrong Number and Caller ID)
"Mystery, adventure, danger, and a touch of romance fill the pages of Gravediggers." (Angela Woiwode, reviewer)
"Friendships are tested to the limit and secrets and lies are uncovered in this unpredictable mystery." (Susan Tietjen, reviewer)
GRAVEDIGGERS is also available on Amazon in both paperback and Kindle.
Author
Cindy M. Hogan graduated with a secondary education teaching degree and enjoys spending time with unpredictable teenagers. More than anything she loves the time she has with her own teenage daughters and wishes she could freeze them at this fun age. If she's not reading or writing, you'll find her snuggled up with the love of her life watching a great movie or planning their next party. She loves to bake, garden, and hang out and play outdoors.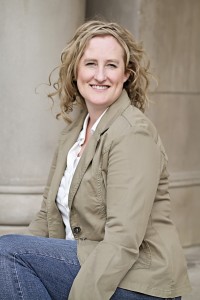 Originally posted 2013-11-04 11:43:58.