Linda Weaver Clarke says she enjoys writing stories that have adventure and romance with good old-fashioned values. I would say that the books she has published thus far certainly fill the bill. Some emphasize the romance, others the adventure, but they're always "clean reads." Now to dig a little deeper. :D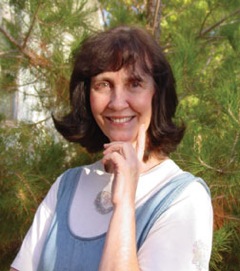 ME:  Some of my ancestors helped settle southeastern Idaho. In which town were you raised, what were your favorite and least favorite chores on the farm, and how did you end up in southern Utah? (I'd love to post pictures of you as a youngster on the farm and then as a mother in southern Utah.)
LINDA:  I was raised in Whitney, near Preston. (That's about 165 miles south of my dad's hometown of Parker.) My favorite chores were mowing the lawn and hanging up the clothes to dry. My least favorite was weeding the garden. (Here is a pic of me in Idaho when I was little. I'm with my mom and older sister.)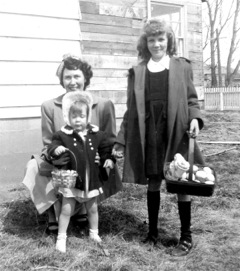 (Dressed for Easter)
I ended up in southern Utah because my husband found a job here. We were instantly interested in this area simply because of the warm winters. We were both tired of shoveling snow, especially driving in it. (Here is a pic with my six daughters, sons in law, and grandchildren at our home in St. George.)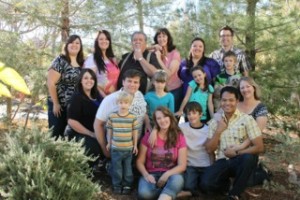 (We're practically neighbors!)
ME:  What was the first thing you ever wrote that made you think, "Hey, I'm pretty good at this. I think maybe one day I'll get published?" And how old were you at the time?
LINDA:  When I was a young girl, I wrote plays and added songs to them; songs that were published, of course, since I was so young. I always thought my little musicals were clever.
Then one day my daughter wrote home and said that her mission president wanted her to know more about her ancestors, so she requested me to write their stories. I did, but when I was done, I couldn't stop writing. That was the beginning. I now have six historical romances, four mystery/adventure novels, one children's story, two non-fiction pieces, and a new cozy mystery series.
(Prolific!)
ME:  I take it college was interrupted for you by marriage. If so, what were you majoring in at the time, and at that time did you think you'd finish your degree one day? Why or why not?
LINDA:  I started back to college in 1998, when all my children were in school. At the time, I wasn't sure if I would be able to graduate or not because I was so worried that it might be more than I could handle. To put it simply, I was scared.
It took one of my daughters saying, "Hey, take a class with me. It'll be fun." So I did and it was fun. I majored in music and theatre and graduated in 2002 at Southern Utah University.
(Congratulations!!!)
ME:  I have to hand it to you. It takes an awful lot of courage to step back into a college classroom thirty years later to pick up where you left off. What was the same and what was different? Please share some of the highlights of those later college years (along with a picture or two).
LINDA:  My husband was so proud of me. (I'll bet!) He's giving me a "congratulations kiss" in this pic.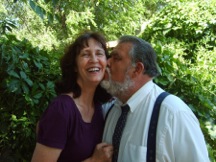 What was the same? The professors.
What was different? My mind wasn't as young as it used to be. And scantrons? I had never heard of such a thing. Not only that, but computers were a new thing to me. My children had learned how to use them in school, but I was completely baffled at how they worked. They said I couldn't graduate without taking a computer class. I think that was my most difficult class of all. If not for my daughter, I would have been so lost.
One of the highlights I had was being in Guys and Dolls. I was the head missionary: General Cartwright. It was fun. (Too bad you didn't include a picture of you in costume.)
ME:  What was the first book (fiction or nonfiction) that you had published, and how does it compare to your latest of that same genre?
LINDA:  MELINDA AND THE WILD WEST was my first published book. It's a historical romance and it won an award. It was one of the semi-finalists for the Reviewers Choice Award. I was so excited because this was my first book. All my romances are clean and sweet.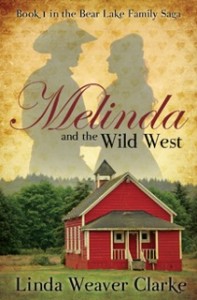 How does it compare? My husband said he could see that my writing skills improved with each book I wrote.
(That's always a good sign.)
ME:  You've written (and are continuing to write) several series. What's easier and more enjoyable for you—a stand alone novel or a series, and why? Also, which of your series is the most fun to write, and why?
LINDA:  A series isn't harder than a stand-alone because each book has its own plot. I love writing a series because I usually fall in love with the characters, and then I can create another story for them. When I write a series and it's the last book, I usually shed a few tears because it's like a "farewell" to those people. Crazy, huh?
I've had the most fun writing my cozy mysteries. I don't know why, either.
ME:  I know you do a lot of research for your novels. Which book was the most fun to research, and which was the most difficult, and why?
LINDA:  The most fun was learning about Bali Island in THE BALI MYSTERY and learning about Ireland in THE SHAMROCK CASE. I wanted to go there so bad after my research.
The most difficult research for me was for MAYAN INTRIGUE. It was hard work. I had to read The Trial of the Stick of Joseph and Ancient Ruins of America by Jack H. West. I took the knowledge I gleaned from that book and let my characters tell the story of the Mayan people. It turned out to be one of my favorite mystery/adventure stories.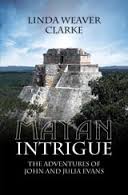 ME:  Tell us about your latest book and what you're working on now?
LINDA:  This is called the Amelia Moore Detective Series and it's book number 2. Amelia Moore, the founder of the Moore Detective Agency, specializes in missing persons. Her cases have taken her to some very interesting places and put her in some dangerous situations, but she always solves the case. With the help of Rick Bonito, her new partner, her business is flourishing.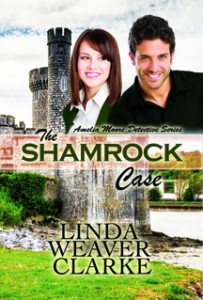 In THE SHAMROCK CASE, Amelia is hired to search for her client's grandparents. The case takes them to Ireland. Kate must learn about her heritage. Who are her grandparents and could they still be alive after all these years? Why did her parents leave Ireland suddenly and move to America? Is there more to this case than meets the eye?
What am I working on now? Book number 3 in this series. It's called The Missing Heir. Dell Murphy has passed on and left a fortune to his nephew. He wants his nephew to continue his work at the orphanage in Mexico, but there is one problem. Neal Woods is missing! If Amelia and Rick can't find him soon, the fortune will be turned over to Dell's brother and sister who intend to close down "Uncle Dell's Orphanage." If that happens, where will the children go?
ME:  Finally, please describe your writing space, highlighting the three things about it that make it uniquely yours. (And I must have a picture of that space.)
LINDA:  I have several writing spots. I have a small desk that I can write at. If I'm not feeling good or my back is sore, then I put pillows behind me and I write in bed. If I miss the out-of-doors, I go outside and sit on my swing, put my laptop on my lap, and have fun writing. When summer arrives here in St. George, it gets in the hundred degrees, so I usually go outside early in the mornings and am back in the house by eleven o'clock. So it always varies with me, depending on my mood. Here's a pic of what I see when I'm outside on my swing. We call it Big Red.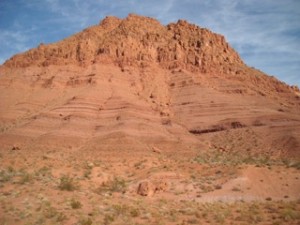 (Here's the view without the room. It looks very familiar.)
For more information about Linda and her writing, click on her website. She even has a page for purchasing her books.
As a special treat, I'll be interviewing Linda's daughter, Serena Clarke, next week. Unlike her mother, she delves entirely in fantasy.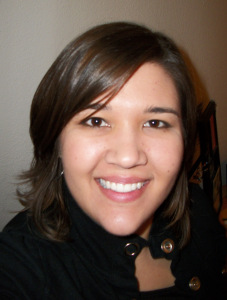 Originally posted 2014-05-21 06:00:49.