It's not that I haven't been writing. I have . . . in between house guests. But there have been so many that my writing time has shrunk. The wonderful thing about moving to St. George, Utah is this: Suddenly, we're on the way to wherever so many of our acquaintances are going! And sometimes, we're even the destination. We're right off I-15 (not so close that we don't have peace and quiet) and this time we have lots of extra sleeping space too. It's been wonderful to have friends and family pass through, stay over, or even just meet for lunch. Indeed, those who stay over generally get treated to our New York (German-style) pancakes!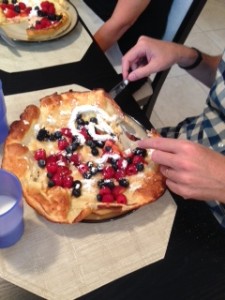 But . . . Now that September has hit, it's time to buckle down and firm up my routine again. Besides, I'm presenting at two different venues in October: ANWA's Northwest Writer's Retreat and the Kanab Writer's Conference. So, along with my regular writing, I've got to prepare my presentation about hooking readers.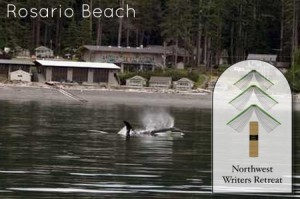 (ANWA Northwest Writers Retreat)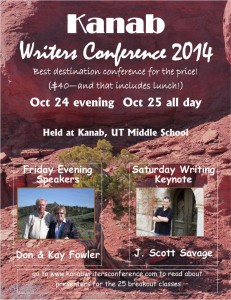 Also in October, my first novel, THE RECKONING, is being published as part of an e-book box set by Mirror Press. The Triple Treat Romance set is called "Too Deep" and features romantic suspense novels by best-selling authors Julie Coulter Bellon and Christy Barritt, as well as my own. So, if you liked THE RECKONING, this might make a terrific Christmas gift for friends and family.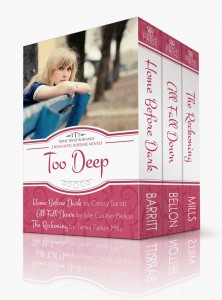 Not only that, but Liz Adair and I are teaming up to record audio books! She's making me a portable sound booth and I'm going to handle the equipment and do the recording, beginning with my first novel. After all, I've been told I have a fairly good reading voice and style, and I trust myself to put an Arabic accent on the English (and the smattering of Arabic words) used by my Iraqi characters.
Admit it. When you read a book, wouldn't you want to hear it read by the author, the person who knows the story and its characters best?
After that, I'll tackle my second novel, A NIGHT ON MOON HILL, and Liz's COUNTING THE COST. So stay tuned. I'll be providing more details in the coming weeks.
Originally posted 2014-09-01 13:48:25.