Present word count of WIP:  59,427
They say not all thrillers are suspense novels and not all suspense novels are thrillers. So what's the difference? And how does Mystery fit in?
It remains confusing in my mind, but I like Maeve Maddux's delineation here. Nevertheless, I think one of the reasons I'm taking on this huge reading project is to help me clarify these genres.
As defined by International Thriller Writers, you can characterize a true thriller by "the sudden rush of emotions, the excitement, sense of suspense, apprehension, and exhilaration that drive the narrative, sometimes subtly with peaks and lulls, sometimes at a constant, breakneck pace."
For a lengthier description of what makes a novel a thriller, I recommend this site.
For those of you who haven't yet looked up NPR's list of "Killer Thrillers," these are the first 20 I'll be devouring in order:
1. The Silence of the Lambs by Thomas Harris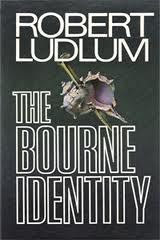 2. The Girl with the Dragon Tattoo by Stieg Larsson
3. Kiss the Girls, by James Patterson
4. The Bourne Identity, by Robert Ludlum
5. In Cold Blood, by Truman Capote
6. The Da Vinci Code, by Dan Brown
7. The Shining, by Stephen King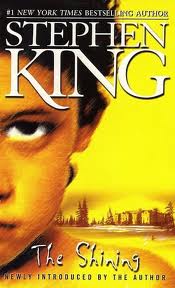 8. And Then There Were None, by Agatha Christie
9. The Hunt for Red October, by Tom Clancy
10. The Hound of the Baskervilles, by Sir Arthur Conan Doyle
11. Dracula, by Bram Stoker
12. The Stand, by Stephen King
13. The Bone Collector, by Jeffery Deaver
14. Jurassic Park, by Michael Crichton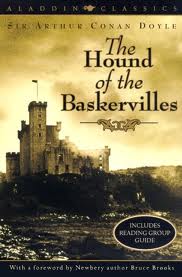 15. Angels & Demons, by Dan Brown
16. A Time to Kill, by John Grisham
17. The Andromeda Strain, by Michael Crichton
18. Mystic River, by Dennis Lehane
19. The Day of the Jackal, by Frederick Forsyth
20. Rebecca, by Daphne du Maurier
In all honesty, I've already read at least seven of these thrillers (I can't recall for sure if I read "The Andromeda Strain" or if I'm simply remembering the movie). However, I am not going to skip over those I've already read. I'll read ALL of them in order to gain the full perspective.
One of my readers, Bob, already contacted me about having read and/or seen the movie version of most on this list. I realized then that much of what we might think of these stories has likely been slanted either positively or negatively by their movie versions. I thought that would make for a couple of good questions to put to all of you:
How many of these first 20 have you actually read (before seeing the movie)? (If you only saw the movie, it doesn't count.) Of those you have read, which would you rank at the top?
Originally posted 2012-06-28 13:16:14.