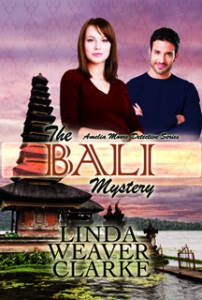 Linda Weaver Clarke describes her book's genre as a "cozy mystery," or, in her words:
"A G-rated story with no swearing or sex. It has many twists and turns and must have very likeable characters so that it can be turned into a series. A cozy mystery focuses on the plot and characters, and the main character is usually an intelligent woman."
With that understood, let's take a look at her latest:
Synopsis
Amelia Moore, the founder of the Moore Detective Agency, specializes in missing persons. Her cases have taken her to some very interesting places and put her in some dangerous situations, but she always solves the case. With the help of Rick Bonito, her business is flourishing.
When Mrs. Brody hires Amelia and Rick to find her missing brother, they find themselves in Bali, Indonesia. They are mystified why her brother quit his job, put his home up for sale, and ran off to this mysterious and exotic island without telling a soul.
Excerpt
Amelia narrowed her eyes and pursed her lips as she watched the hefty man walk out of her office. She was upset. He had demanded she drop her new case or she would be sorry. Yes, he had threatened her if she continued her search, but he did not know that his threat only encouraged her.
Amelia Moore, the founder of the Moore Detective Agency, was in her thirties and had a positive outlook on life. She had short honey brown hair that framed her face and complemented her hazel eyes. Amelia was confident, stubborn, and spunky. She took her job seriously and enjoyed her work. She always chose cases that made a positive difference in people's lives. This assignment, however, was unusual.
Author
Linda Weaver Clarke travels throughout the United States, teaching and encouraging people to write their family history and autobiography. She is the author of several historical sweet romances, a mystery/adventure series, a new cozy mystery series, and two non-fiction books.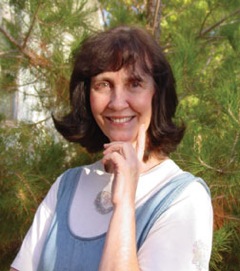 You can purchase THE BALI MYSTERY or any of her other books from her website.
Originally posted 2014-04-21 06:00:11.