I'm very excited to announce Lisa Alber's debut novel, KILMOON, which takes place in her ancestral homeland, Ireland. Lisa and I met when we were assigned to the same group at the Maui Writer's Retreat several years ago, and I knew this day would come for her. She's very talented, as I'm sure you'll agree once you read her book.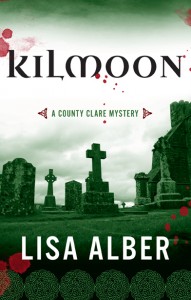 Synopsis
Californian Merrit Chase travels to Ireland to meet her father, a celebrated matchmaker, in hopes that she can mend her troubled past. Instead, her arrival triggers a rising tide of violence, and Merrit finds herself both suspect and victim, accomplice and pawn, in a manipulative game that began thirty years previously. When she discovers that the matchmaker's treacherous past is at the heart of the chaos, she must decide how far she will go to save him from himself—and to get what she wants, a family.
Lisa Alber evokes a world in which ancient tradition collides with modern village life and ageless motivators such as greed and love still wield their power. Kilmoon captures the moodiness of the Irish landscape in a mystery that explores family secrets, betrayal, and vengeance.
Reviews
Brooding, gothic overtones haunt Lisa Alber's polished, atmospheric debut. Romance, mysticism, and the verdant Irish countryside all contribute to making KILMOON a marvelous, suspenseful read. —Julia Spencer-Fleming, New York Times & USA Today bestselling author of Through the Evil Days
This first in Alber's new County Clare Mystery series is utterly poetic … The author's prose and lush descriptions of the Irish countryside nicely complement this dark, broody and very intricate mystery.  —RT Book Reviews (four stars)
In her moody debut, Alber skillfully uses many shades of gray to draw complex characters who discover how cruel love can be. —Kirkus Reviews
Excerpt
A squeal, or perhaps a moan, issued from Lonnie's office. Merrit froze. A moment later the rat-a-tatting of computer keys ceased and oaths in Ivan's native Russian took over. Merrit smiled. The minion up to no good in the boss's office. Now he'd see how much he liked having his personal life threatened with exposure. 
On tiptoes, she stepped past computers and around the service counter behind which Ivan usually sat. Thankfully, the window blinds were drawn. No one could see her as she stepped toward one of two doorways marked "For Employees Only," only to freeze again, this time in the office doorway with the cat pressed against her chest. She knew death when she saw it. There was no mistaking its particular brand of stillness. Death had sucked the energy out of Lonnie's body, leaving it as bereft of life as a hologram.
Author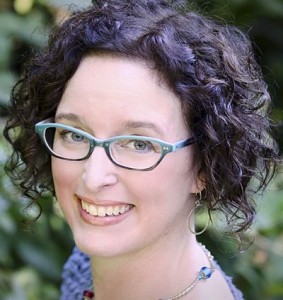 Lisa Alber received an Elizabeth George Foundation writing grant based on Kilmoon. Ever distractable, you may find her staring out windows, dog walking, fooling around online, or drinking red wine with her friends. Ireland, books, animals, photography, and blogging round out her distractions. Lisa lives in Portland, Oregon. Kilmoon is her first novel.
You'll learn a lot more about Lisa when I interview her later in May. I promise.
Meanwhile, you can find Lisa at: website | Facebook | Twitter
You can order KILMOON through: Amazon | Barnes & Noble | IndieBound
Originally posted 2014-03-31 06:00:31.