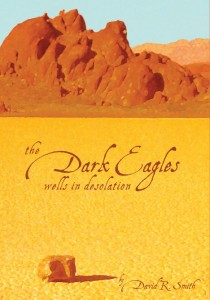 David R. Smith's sequel, THE DARK EAGLES – WELLS IN DESOLATION, is now out and available on Amazon in hardback or Kindle version. Here's a quick look:
Synopsis
With his faithful friends and mystical stone, Kief sets out on his greatest adventure yet, to seek passage across the dangerous seas in search of the dreaded Wells in Desolation. But there is more to fear than enemy soldiers and the pillaging rogues of the sea as others seek the power of the stone.
Kief encounters new friends that help him along his journey and reveal secrets about his past and destiny. But one truth threatens to doom the fate of The Dark Eagles…
Excerpt
The wind howled, the long pine branches bending and pitching in the darkness. The streets were empty save the dancing shadows from the flickering lampposts.
"Who is that?" Tarc whispered above the whistling wind.
"I have no idea," Kief replied, taking cover behind the tree.
The figure mounted a black horse; the great animal dressed on its head and chest with tarnished steel plates of armor that cast dull reflections in the lamplight. On the horse's bridle were long decorative tassels; behind him he carried heavy saddlebags, as if he'd journeyed from afar. Swift as the winds that blew, the mysterious stranger galloped past Kief and Tarc…
Author
David was born in Salt Lake City, Utah and spent most of his childhood on a farm in Heber City, located in the Wasatch Mountains. He loved exploring the mountains on his horse looking for adventures to follow. Growing up, he wanted to be a movie director and used his own Super 8 camera to make silent movies with his friends and brothers and sister. Instead, he earned a Bachelors in Engineering at the University of Utah. While there, he met the love of his life, Jenelle, and they were blessed with three amazing sons: Josh, Tate, and Porter.
David later earned his Masters in Business Administration from Northwestern University and pursued a path in the corporate world. But his creative side continued to tug at him for years until finally, through the encouragement of his wife and boys, he realized that it's never too late to follow your dream. So David set off to write an epic adventure of a boy and his horse and created a story of freedom, adventure, love, courage and sacrifice. When he's not writing, David enjoys outdoor activities with his family, and especially loves surfing with his three boys in Southern California where he resides.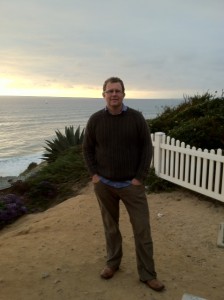 You can learn more about David and his writing by checking out his website. And if you're interested in the first book in the series, THE DARK EAGLES – FIRST FLIGHT, read my interview with the author or click here.
Originally posted 2014-03-08 06:00:40.