The following are photos I took while in New York City, following in the footsteps of Daphne, my main character in A NIGHT ON MOON HILL (I'm not the best photographer and was only using my iPhone, but you can click on each picture for a larger view):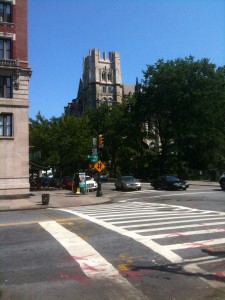 A view of the Cathedral of St. John the Divine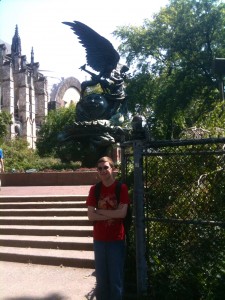 Jason with Peace Fountain in the background. See the giraffe behind the angel?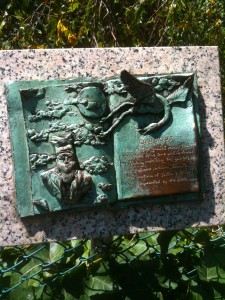 One of the small quotes posted all around the fountain, this one by Confucius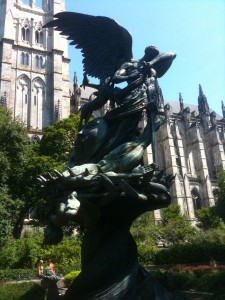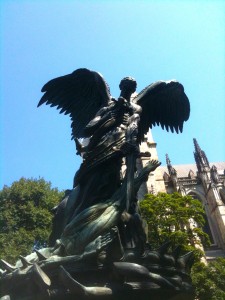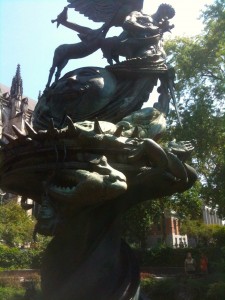 More shots of Peace Fountain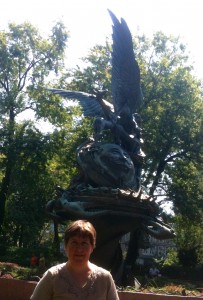 And this one to show I was really there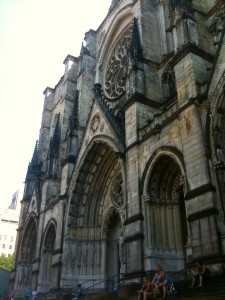 A side view of the entryway to the cathedral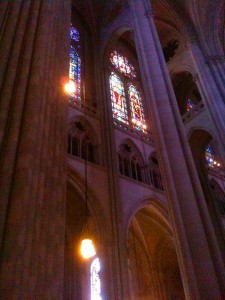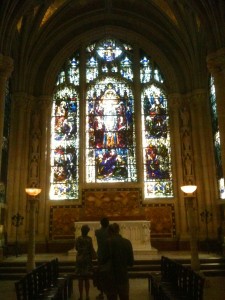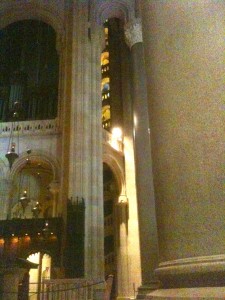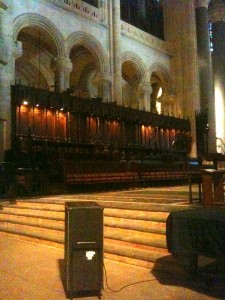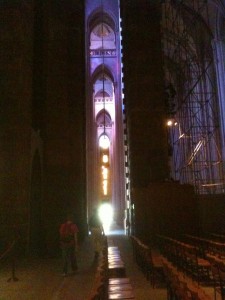 Can you tell I'm a sucker for cathedrals? Unlike Daphne, I went inside.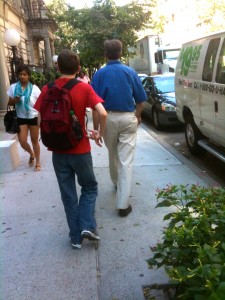 On our way to Daphne's first book signing location – BookCulture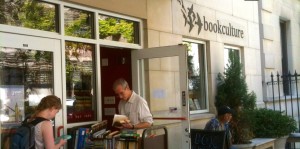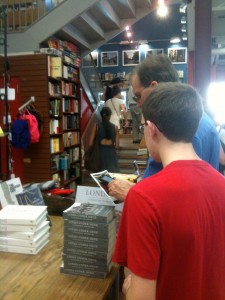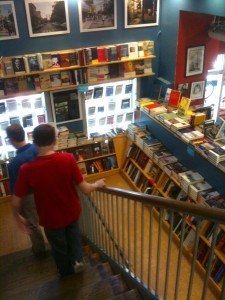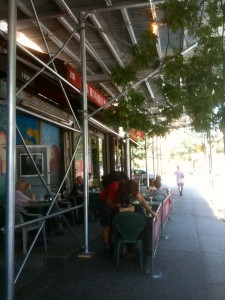 It's hard to tell with the scaffolding, but this is the Hungarian Pastry Shop nearby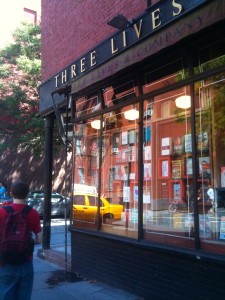 And, finally, Daphne's favorite bookstore – Three Lives & Company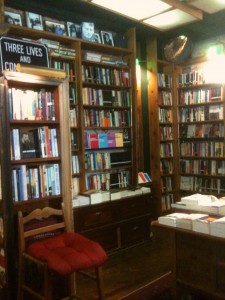 Probably because it was so small there was hardly any room for customers :)