Here is the latest mystery in Linda Weaver Clarke's series. Amelia Moore, the founder of the Moore Detective Agency, specializes in missing persons. Her cases have taken her to some very interesting places and put her in some dangerous situations, but she always solves the case. With the help of her partner, Rick Bonito, the business is flourishing and now she's got another case: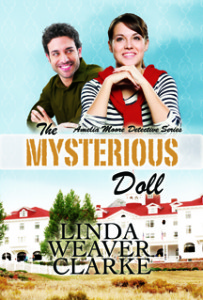 Synopsis
Pauline Jones is confused why her boyfriend took off without telling a soul where he was going. But that isn't all. Sam Whitaker is accused of stealing a valuable porcelain doll from the museum. His disappearance makes him look guilty, but Pauline is convinced he is innocent. When Amelia finds Sam, she realizes they need to prove his innocence. Where is the antique doll and who has taken it?
Excerpt
As she closed the drawer, a young woman walked through the door with red-rimmed eyes. It looked as if she had been crying, and Amelia could tell she was upset.
"You've just got to help me," said Pauline as she pushed her thick dark hair out of her eyes. "Sam's innocent. He didn't do it." With a look of despair, she softly said, "Sam didn't steal that porcelain doll. He's not a thief. He's been framed."
As Amelia sat down, she motioned to a chair in front of her desk. "Please have a seat, Miss Jones."
Pauline walked to the chair and sat down. She then took a calming breath and said, "A porcelain doll was stolen from the museum."
Amelia nodded. "I read about it in the paper."
"Well, the very day it disappeared… so did Sam. The police think he took it." She wrung her hands and said adamantly, "But it's not true."
"Tell me why you think he's innocent," said Amelia.
"Because I know him. He wouldn't do such a thing. Not Sam. He's too smart for that. Besides, why would he become a thief just before asking me to marry him?"
Amelia raised a curious brow. "How do you know he was going to propose?"
Pauline leaned forward and said, "It wasn't hard to figure out. A woman can tell those kinds of things. Lately we've been talking about a more serious relationship. But that isn't all. I accidentally found an engagement ring in his glove compartment. Of course, I didn't tell him. I didn't want to ruin the surprise.'
When Amelia laughed, a slight smile tugged at Pauline's lips.
After a moment, Pauline became sober as she asked, "Miss Moore, will you please find him for me?"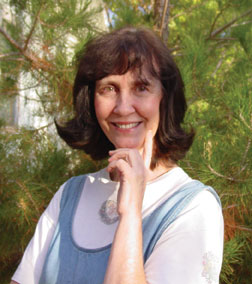 Bio
Linda Weaver Clarke travels throughout the United States, teaching people to write their family history and autobiography. She has traveled to seventeen states and given over 450 workshops. Clarke is the author of several historical sweet romances, a mystery/adventure series, a children's book, and a cozy mystery series. All her books are family friendly.
(If you want to know more about Linda, check out my earlier interview with her here.)
THE MYSTERIOUS DOLL can be purchased online from Amazon or Barnes & Noble. In fact, all her e-books are available at Smashwords.
Originally posted 2015-02-02 09:37:13.