I'm starting something new here involving suspense.
Beginning today, my Monday postings will be about mysteries, thrillers, and suspense novels.
The postings will be either reviews of suspense novels that I choose (no requests, please), musings about the mystery, suspense, and thriller genres in general, or announcements of new releases. (Here, I will welcome requests from authors . . . If you've got a new mystery, thriller, or suspense novel coming out, just send me a basic synopsis, a short excerpt of around 100 words or less, and a brief bio, along with a cover image and your author photo.)
Some of you may recall that I had originally set aside Mondays for various things attached to the acronym MOLESKIN–one of my favorite writing product lines. But it became too complicated to keep track of . . . hence, the change.
I'm kicking it off this week with an announcement of a new release: Marlene Bateman's MOTIVE FOR MURDER: An Erica Coleman Mystery. Published only last month, it's available on Amazon and at all LDS bookstores, including Deseret Book and Seagull.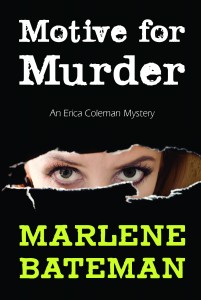 Here's a quick look:
Synopsis
Meet Erica Coleman—a gifted and quirky private investigator with an OCD-like passion for neatness and symmetry, a penchant for cooking, (ten terrific recipes are included), and a weakness for chocolate.
Erica imagined that her trip to Florida would be a slice of heaven—a chance to get away from it all and catch up with her best friend, Wendy. But one day into her vacation, all hope of fun in the sun is dashed when she stumbles, literally, over a dead man on Wendy's driveway. With police closing in on her friend as their main suspect, Erica must find the real killer before Wendy ends up behind bars.
With Erica's skill, solving the mystery should be a piece of cake but then a second homicide attempt hits close to home and generates a whole new list of suspects. There's no way to sugarcoat it. A murderer is on the prowl, and no one is above suspicion.
As the plot thickens, it appears Erica may have bitten off more than she can chew, but she forges on, sifting through mounting evidence until she hones in on the killer who has a surprising motive for murder. With a dash of romance and some surprising twists, this thrilling mystery will keep you on the edge of your seat until the very last page.
Excerpt
"As she drove back to Wendy's house, the headlights cleaved the darkness and shone through the rain, which was falling harder now. Erica parked across the street and was nearly to Wendy's door when she stopped suddenly, catching herself as she nearly fell over something.
It was the still figure of a man lying face down on the driveway. He was strangely unmoving. The light from the porch illuminated a puddle alongside him, which was growing bigger by the second. A chill shivered down Erica's spine as she noticed that the puddle was streaked by dark red threads that ran and merged with rivulets of rain."
Author
Marlene Bateman Sullivan was born in Salt Lake City, Utah.  She graduated from the University of Utah with a BA in English. She is married to Kelly R. Sullivan and they are the parents of seven children.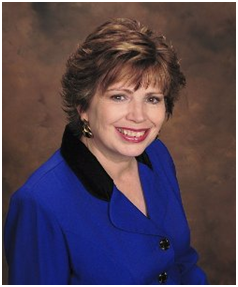 Her hobbies are gardening, camping, and reading.  Marlene has been published extensively in magazines and newspapers and has written a number of non-fiction books, including:  Latter-day Saint Heroes and Heroines, And There Were Angels Among Them, Visit's From Beyond the Veil, By the Ministering of Angels, and Brigham's Boys. Marlene also wrote the best-selling novel, Light on Fire Island.
A busy writer, Marlene is set to have three books published this year. Gaze Into Heaven, a fascinating collection of over 50 documented near-death experiences in early church history, was published earlier this year. Now we have Motive for Murder, the first in a mystery series featuring the quirky Erica Coleman. Later in July, Heroes of Faith, a collection of stories about people who risked their life for the gospel, will be released by Cedar Fort Inc. You can learn more about Marlene at her website.
Originally posted 2013-07-15 06:00:53.