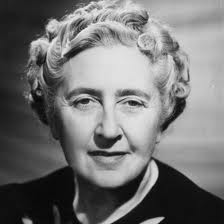 Long considered the maven of murder, Dame Agatha Christie had a certain formula she followed in the beginning of her career as a mystery novelist. I know because I recently watched a PBS show about her in the series "Extraordinary Women" (see the YouTube clip below) and then followed up by checking a few websites dedicated to her work, including this one.
First came the murder itself. She would begin by determining the method, victim and perpetrator. Having worked as a nurse during WWI, she had become very familiar with toxic substances and so poison was a particular favorite of hers when it came to method.
After visualizing and jotting down the essentials of the crime, she would turn her attention to the perpetrator's true motive. She felt that it needed to be such a transparent motive that the reader would easily cast it aside as "too obvious."
Next, she developed the rest of the cast of suspects, never too large and their lives often interwoven in unusual ways. Each was assigned a plausible motive in order to further confuse the reader, as well as secrets they were hiding about themselves.
Finally, she'd outline a plot that included necessary clues and red herrings (though not so many as to overly complicate the story). Stir in the right detective to ferret out the truth, such as Hercule Poirot in her first book, THE MYSTERIOUS AFFAIR AT STYLES, and voila! A compelling page-turner of a mystery is born.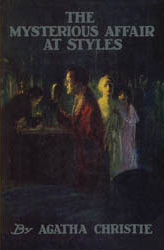 So why am I reviewing Dame Christie's method here? Because I want you all to understand that we put it to the test during my recent road trip to Utah. By "we," I mean my son, Jason, and I. After all, there wasn't a whole lot to talk about during our 10-hour drive south to Salt Lake City so we decided to make up a mystery à la Christie.
We only talked it through but if you check back here on Friday, we'll share what we came up with.
Originally posted 2013-08-19 06:00:43.