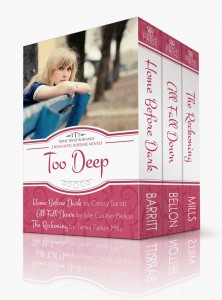 I try not to toot my own horn too much, but today my book, THE RECKONING, is available in ebook form in a box set, which also includes Christy Barritt's HOME BEFORE DARK and Julie Coulter Bellon's ALL FALL DOWN. Titled TOO DEEP, the set features suspense novels with a touch of romance. And the whole set is on sale beginning today for only 99 cents!
Here's a peek at each story:
HOME BEFORE DARK by Christy Barritt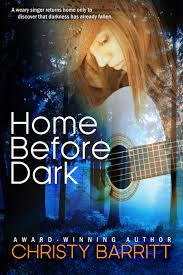 Synopsis
Nothing good ever happens after dark. Those were the words country singer Daleigh McDermott's father always repeated. Now her father is dead, and Daleigh fears she's returned home too late to make things right. As she's about to flee back to Nashville, she finds a hidden journal belonging to her father. His words hint that his death was no accident. Small town mechanic Ryan Shields is the only one who seems to believe that Daleigh may be on to something. Her father trusted the man, but Daleigh's instant attraction to Ryan scares her. She knows her life and career, however dwindling it might be, are back in Nashville and that her time in the sleepy North Carolina town is only temporary. As Daleigh and Ryan work to unravel the mystery, it becomes obvious that someone wants them dead. They must rely on each other—and on God—if they hope to make it home before the darkness swallows them whole.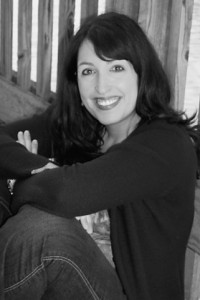 Bio
Christy Barritt is an author, freelance writer and speaker who lives in Virginia. She's married to her Prince Charming, a man who thinks she's hilarious–but only when she's not trying to be. Christy's a self-proclaimed klutz, an avid music lover who's known for spontaneously bursting into song, and a road trip aficionado. She's only won one contest in her life–and her prize was kissing a pig (okay, okay… actually she did win the Daphne du Maurier Award for Excellence in Suspense and Mystery for her book Suspicious Minds also). You can find out more about her work here.
ALL FALL DOWN by Julie Coulter Bellon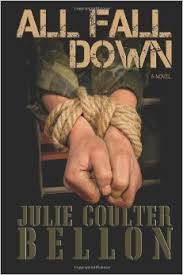 Synopsis
Ring around the rosy, a pocket full of posies, ashes, ashes we all fall down… That simple rhyme turns negotiator Claire Michaels' current hostage situation into an international incident. As the crisis escalates, Claire realizes she's dealing with an al-Qaeda operative with the potential to attack America. Can she overcome her scars of the past in order to get the hostage out alive and possibly stop an assault on U.S. national security? Navy SEAL Rafe Kelly is on leave to recover from a knee injury he suffered during his tour in Afghanistan and he doesn't expect to be fighting terrorists on his home turf. But when he is taken hostage and his brother is kidnapped, Rafe teams up with a hostage negotiator in order to stay alive and get his brother back. The situation quickly turns from desperate to deadly. Will Rafe be able to save himself and his country without anyone he loves getting caught in the crossfire?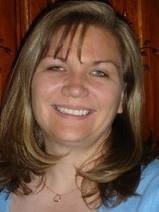 Bio
Julie is married with eight children and ten published books. She loves to travel and her favorite cities she's visited so far are probably Athens, Paris, Ottawa, and London. She would love to visit Hawaii, Australia, Ireland, and Scotland someday. She loves to read, write, teach, watch Castle, Hawaii Five-O, and eat Canadian chocolate. Not necessarily in that order. Her website can be found here.
THE RECKONING by Tanya Parker Mills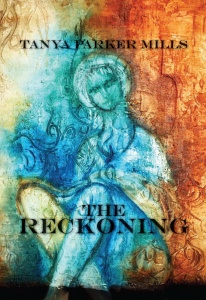 Synopsis
Journalist Theresa Fuller has epilepsy, but this hasn't slowed her search for stories of injustice to broadcast to the world. When she and her cameraman, Peter Cranston, are captured inside Iraq, she is cut off from her medication. Seizures resume, and dreams and visions of her American childhood in Baghdad begin to trouble her. Tormented by the relentless Colonel Badr, she is forced to focus on her own father's death years before in a Baghdad prison. The strain of her own captivity is relieved only by her growing attraction to Tariq al-Awali, the Iraqi captain who took charge of her capture. The more she learns of him and his family, the clearer her haunting dreams become, and the more puzzling her past. Before American bombs begin to fall, and all of Iraq is thrown into even darker chaos, Theresa must find a way to escape the cruelty of Colonel Badr, and save those she cares for most.
(I don't think you need my author photo and bio here. It would be redundant. But do check out my book trailer in the side menu. :D)
If you can spare a dollar for three great, exciting reads, here's the link to order the set on Kindle. It would also be a terrific Christmas gift for your friends who are into suspense. If you wait too long, the price will go up.
Originally posted 2014-11-10 10:49:07.