THE RECKONING (ISBN: 978-1439200704)
ON KINDLE (ASIN: B001NPDNJ6)
Journalist Theresa Fuller has epilepsy, but this hasn't slowed her search for stories of injustice to broadcast to the world. When she and her cameraman, Peter Cranston, are captured inside Iraq in August 2002, and imprisoned by the Mukhabarat–Iraq's secret police–she is cut off from her medication. Seizures resume, and dreams and visions of her childhood in Baghdad begin to haunt her. Tormented by the relentless Colonel Badr, she is forced to focus on her own father's death years before in a Baghdad prison.
The strain of her own captivity and torture is relieved only by her growing attraction to Tariq al-Awali, the Iraqi captain who took charge of her capture. The more she learns of him and his family, the clearer her troubling dreams become, and the more puzzling her past. Before American bombs begin to fall, throwing Iraq into even darker chaos, Theresa must find a way to escape the cruelty of Colonel Badr and save those she cares for most.
The 2010 Writer's Digest International Self Published Book Award Winner for Literary/Mainstream Fiction, the 2009 Indie Book Award Winner for Multicultural Fiction, and a 2008 Whitney Award Finalist, The Reckoning brings home the horrors of political injustice and the courage that it takes to resist despotism in all its forms. It shows what's possible when people are called upon to find the best in themselves during the darkest of times.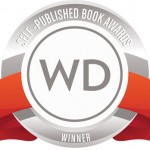 A NIGHT ON MOON HILL (ISBN: 978-1599928685)
ON KINDLE (ASIN: B0097KTEB0)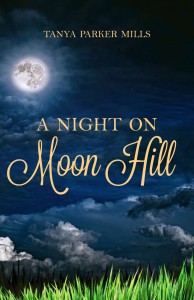 Swimming is Daphne's one refuge–
until the night she finds a dead body in her pool.
University professor and renowned author Daphne Lessing has never felt at ease in society. But a disturbance in her once calm and controlled existence suddenly unearths events from her past and thrusts an unusual child into her life.
Without wanting to, Daphne soon finds herself attached to Eric, a ten-year-old with Asperger's syndrome who is obsessed with fishing and angels. Daphne is faced with a choice: Does she leave him and return to her solitary, ordered life, trusting others to do right by him, or does she allow this bright child to draw her into the world she's tried to shun?
And what about the man that entered her life with Eric? Will she be able to shut him out as well?

(Just announced as a 2012 Whitney Award Finalist in General Fiction)
THE HEYMAN LEGACY (Work in progress)
A gifted boy from a secret school risks death to safeguard man's history.
Professor Wyllt has been waiting 500 years for the right boy to turn up at The King's School of Canterbury. When 13-year-old Peter Heyman, with an unerring ability to sense soul transferrance, loses his family in a suspicious boating accident, Wyllt knows he's found his boy. Together with other Heymans from every continent, Peter enrolls in The Academy of the Ancients to become a Guardian. He learns he has a mortal enemy in the mysterious and dangerous Campion, a former Guardian who seeks to control mankind's destiny through dark magic and the use of ancient artifacts. Enthralled by the wonders at the school but chafing at the confinement, Peter sneaks out and bad things begin to happen. Campion now knows where he is and Peter must finally learn to trust in a power beyond his senses to stay alive and defeat his enemy.