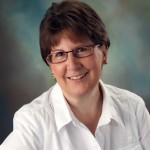 I am the author of A Night on Moon Hill, a 2012 Whitney Finalist, and The Reckoning. The latter was the 2010 Writer's Digest International Self-Published Book Award Winner for Mainstream/Literary Fiction, 2009 Indie Book Award Winner for Multicultural Fiction, and 2008 Whitney Finalist in two categories.
I grew up overseas, in a part of the world that has seen a lot of conflict–the Middle East–so the pacifist in me tends to view the world in terms of what we have in common, not what drives us apart. The stories I write will always reflect that in some fashion. I'm most interested in writing "fiction that bridges cultures." The cultures may be national, geographical, religious, political, or even social. It doesn't matter. They all need bridging.
Most would describe me as serious and thoughtful, but my family and a few close friends know better. All I need is a lack of sleep, a fair amount of M&Ms (plain, not peanut), and a lively game of "Shanghai" late at night, and my guard comes down. I can be as silly as the next person as long as it doesn't cost me a hand in the card game.
I grew up in a very vocal family–one in which national and international events were often "discussed" around the dinner table. My mom is a Republican, my dad was a Democrat. Most of the kids followed in Dad's footsteps politically, but not all…so family get-togethers are still fun and, sometimes, rather charged.
I have two big weaknesses among many: a lousy memory and an even lousier sense of direction. I have taken to blaming my poor memory on my epilepsy (entirely under control, by the way). As for the bad sense of direction, I understand that's a common failing among writers. I suppose we can only map things out in our heads, not the real world.
As far as I can remember, these are the main facts of my life thus far (Warning–only read further if you want lots of detail):
I was born in Libya on an American Air Force base (which has since been obliterated by bombing). Mom says the heat and sandstorms were so bad that she took refuge in the base's movie theatre. In fact, when she went into labor she was slightly put out that she couldn't finish watching the film first. No wonder I love movies.
We lived in Greece (bad economy, earthquakes, and fires), California (bad economy, earthquakes, and fires), Turkey (earthquakes), Virginia (9/11 Pentagon), Iraq (revolutions, war), Maryland (nothing…yet), Washington (Mt. St. Helens and the Hanford Nuclear Site), and Lebanon (civil war, bombings, invasions). I also lived in Italy for a year and a half (parts of the Coliseum are beginning to crumble). Are you seeing a pattern here? I hope my own little family's recent move to Southern Utah doesn't forecast doom and gloom for the region.
After graduating with a BA in Journalism from BYU, I worked for a PBS affiliate, a Catholic women's college, a non-profit relief agency, and then got back to writing as Assistant Editor for Trade Publications with Sunset Magazine.
I met my husband in L.A. and quit the job to start raising a family and begin formulating the plot for what would eventually become The Reckoning. I wrote it while we were living in Riverside, CA but it wasn't published until after we moved up north to Washington State. My next novel, A Night on Moon Hill (inspired by my son with Asperger's syndrome), was  published last year by Walnut Springs Press. I am currently revising the first of an upper middle grade fantasy series set partly in the real world, and have begun a semi-historical novel set in Massachusetts.
Through it all, I've been a proud, stay-at-home "mauthor" with two beautiful children (now grown), one beautiful but demanding cat, and a husband who supports and spoils me in every way.
Those are the facts to the best of my memory. Then, again, I have a lousy memory. That's why I write fiction.