A NIGHT ON MOON HILL is now available for sale at the Kindle Store! Here's the link. What a wonderful early birthday present! It would be amazing if it became available on Amazon ON my birthday, which is tomorrow. Not likely, but amazing!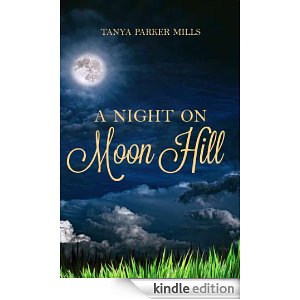 Remember, if you buy it, read it, and like it, I would LOVE for you to post a review there on its Kindle page…as well as on Goodreads. (Later, it would be great if you would copy your review to the Amazon page once it's finally up there.)
If you REALLY want to help guide people to my book, hit the "Like" button near my name and then scroll halfway down the Kindle page to the part that reads: "Tags Customers Associate With This Product" and click on "Agree with these tags." The more agreements I get, the more likely those tags will pull in readers interested in those things.
Thanks for all your support!
Originally posted 2012-09-08 17:36:14.