Present word count of WIP:  48, 579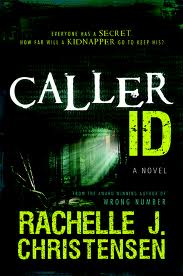 If you want a great read and a chance to win one of over 20 free gifts, head on over to Rachelle's Writing Spot and use her special link to purchase her latest, CALLER ID, on Amazon. It's good for today only!
Among other things, she's offering books, ebooks, podcasts, tutorials, recipes, website design help, and a Flip Video Camcorder.
Remember, this offer is only good for Thursday, March 22, 2012.
Originally posted 2012-03-22 16:02:03.