First, I owe you all an apology and an explanation. I know I've been neglecting my blog and kept you waiting for months on this next segment of my audiobook experience. In short, life got a bit overwhelming what with producing and marketing four different audiobooks, trying to keep up with my WIP (a novel set partly in Puritan times), and dealing with the failing health and eventual passing of my mother.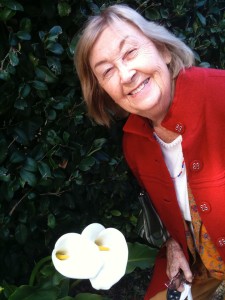 After dealing with a bit of depression over her loss, I came to acknowledge she's in a much better place and much happier being reunited with my dad. And I felt ready to move on in this new venture that was inspired, in the first place, by my mother. She always read to me both as a child and as an adult (she'd read aloud to anyone who would listen…she loved an audience) and so it feels only natural and right to read books aloud to others.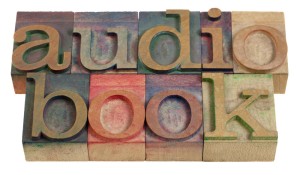 At the close of Part 2, I promised in this posting to focus on ACX and how it works with both authors and narrators. In fact, the first lesson I had as part of that Master Class dealt with how best to use ACX to produce audiobooks. Since I'm both an author and a narrator, let me approach this topic from each side successively.
AS AN AUTHOR
ACX (Audiobook Creation Exchange) was created to be a market maker between rights holders (authors, publishers, trusts administering the rights of deceased authors, and aggregators of products not in the public domain) and talent (narrators and producers). Owned by Audible, which is, in turn, owned by Amazon, ACX helps rights holders find the perfect voice(s) for their books.
Unlike other sites used to link rights holders and talent together, it's free for you authors to use. Not only will you find the talent you need there, but ACX enables the project every step of the way from providing a contract and messaging system between you and your narrator…to uploading, approving, and preparing the finished project for Audible…to helping market the audiobook by providing free promo codes to both you and your narrator for free review copies. AND they take care of all money earned by depositing royalties, etc. directly into your bank account (or by check if you prefer).
You can either distribute through them exclusively (meaning your audiobook will be available on Audible, Amazon, and iTunes) at a higher royalty rate (40% split equally between you and the talent), or go the non-exclusive route for a lower rate. (But I think you'd be nuts not to go exclusive since, after all, Audible controls 99% of the marketplace and it's the exclusive provider to both Amazon and iTunes.)
ACX will even provide a "bounty" payment of $50.00 (split evenly between you and the talent) each time your audiobook is the first book bought by a brand new member of Audible. (I earned an extra $150 that way for my novel, THE RECKONING.) Why would they do this? Because they recognize that the average value of a new subscriber to Audible is $200 and your book has brought them a new subscriber.
It's true that ACX determines the price of your audiobook (the longer the recording, the higher the price…a 5-10 hour book will cost around $10), but on Audible, where membership is around $15 per month, most books cost a credit and members automatically get a credit per month. So price is not usually an issue.
The only real decisions authors have to make are:
Whether to narrate and produce their audiobooks themselves
Which few pages of their manuscript to use for an audition
Which talent to choose if they're not going to do it themselves
Whether to pay the narrator a fixed sum per finished hour ($0-1,000, depending on the talent), or pay nothing upfront and instead share royalties (50-50), or arrange a stipend deal with the narrator (if ACX itself doesn't list your book as a stipend book…it sometimes will for books it thinks will do well; in that case, you split royalties, but ACX also pays your narrator a stipend of $150 per finished hour)
Once you've entered into a contract with your talent, all you will need to do is provide a copy of the manuscript (preferably in PDF format), listen to each uploaded chapter as it's finished to catch mistakes or "pick-ups" so the narrator can re-do them, approve the final production, and upload a square cover image for the audiobook.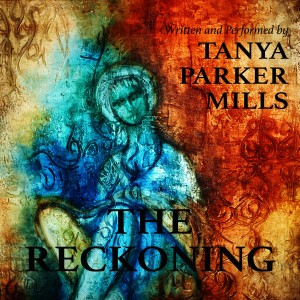 So how do you get started?
Go to www.ACX.com and click "SIGN UP NOW"
Sign in with your Amazon account
Enter your Personal Information (at bottom of page, select "I Am Author," etc.)
Enter your Payment Information
Read The Fine Print
Check "I have read and accept the terms set forth above."
Now when you log in you can click on a link that says "Assert more titles" in the "Open for Auditions" box and a list of your books will come up. You can choose which to make into an audiobook. Just follow the directions in the upper right hand corner
AS A NARRATOR/PRODUCER
Again, ACX is completely free to use. There are no hidden fees for registration, premium placement, being listed as talent, or auditioning for a job. And you don't have to pay a commission when you get a narrating job.
ACX is also "union friendly," meaning any book listed on the site can be voiced by either union or non-union talent.
Unlike other voiceover job websites, ACX handles all the invoicing and payments, so you don't have to stress out over getting rights holders to pay you.
You can choose to charge per finished hour (PFH) or share royalties…or do both by offering a hybrid stipend. (The author pays you a basic $150 PFH rate upfront and you share royalties.)
In addition, ACX helps promote you on their site by:
Displaying your customer profile(s)
Displaying your portfolio of demos
Highlighting if you're an Audible Approved Producer
You narrators follow the same procedure as authors in getting started on the ACX site (except you select "I Am Narrator" and check "Narrate audiobooks" under "And I do the following"). In addition, before looking for projects for which to audition, you should:
Create your ACX Profile (simple and to the point is best) using your Professional Name…if you do it well, authors may invite you to audition.
Select your geographic location
Indicate your gender
Add your voiceover website (no personal website, LinkedIn profile, or FB page)
Add Samples of your work
Indicate how you want to be paid
One more thing…and this applies to both authors and narrators:
ACX is always very helpful if you've got a problem with the project or you're confused in any way. Just email your question or concern to support@acx.com and they'll get back to you within a few days. Believe me, they will!
Next week, in Part 4, I'll share the good and bad of my experience producing my first four audiobooks, including my retail samples.